A Smart Building
that works for you

Trigrr™ for Landlords
Reduced operating costs, remote control and monitoring of the building, freedom of choice of equipment : with Trigrr™, the smart building works on behalf of both owner and tenants. The Building Operating System communicates with every piece of technical equipment, enabling the building to be orchestrated centrally and intuitively.
Installing a BOS in a building is the promise of a sustainable smart building solution that will respond flexibly to current and future occupant issues.

Find out about our fixed-price packages that adjust to your needs.
Your ally for a more sustainable building
Trigrr makes it easier to obtain sustainable labels that give your ROI a boost.
Up to 22%
Value of the building
Down to 10%
Maintenance costs
Think it, Trigrr it
A single interface for controlling your building
Trigrr™ puts control of your smart building firmly back in your hands. Technical confines, compatibility and integration problems all disappear as the BOS enables you to achieve your goals efficiently.

Trigrr provides a centralised view of the building that can be accessed anywhere, any time. Better still, the Trigrr solution isn't for technical boffins only. Its intuitive interface allows all of the equipment and systems to be configured without the need for a single line of code.
The BOS brings the freedom to create powerful multi-technology scenarios that reduce the need for human intervention, increase the performance of the building and deliver an unparalleled user experience.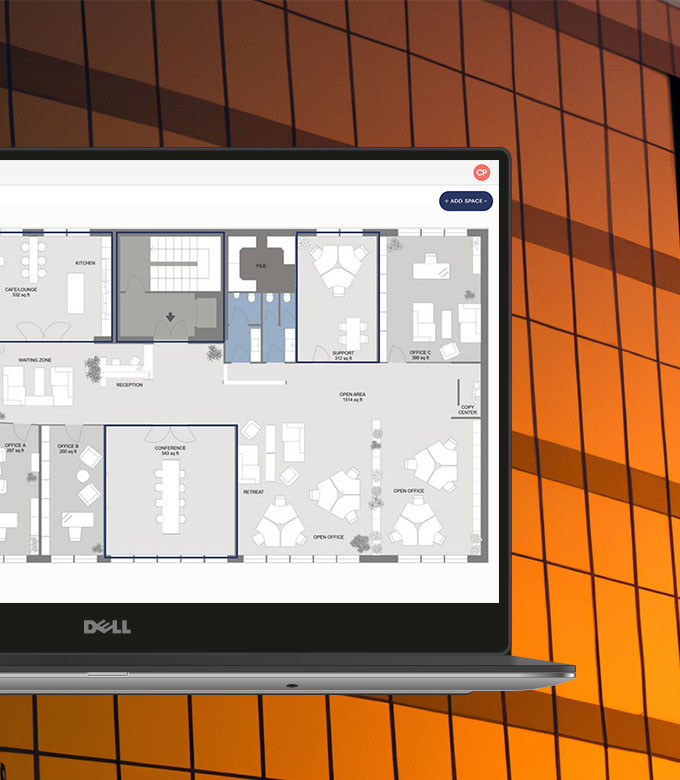 Trigrr can also provide a control interface for occupants that is available on every screen and enables end users to control all or part of the building's equipment: lighting, heating, access control, blinds, televisions, etc. For example, an ordinary QR Code can be displayed in a room to provide access to all of the equipment in that location.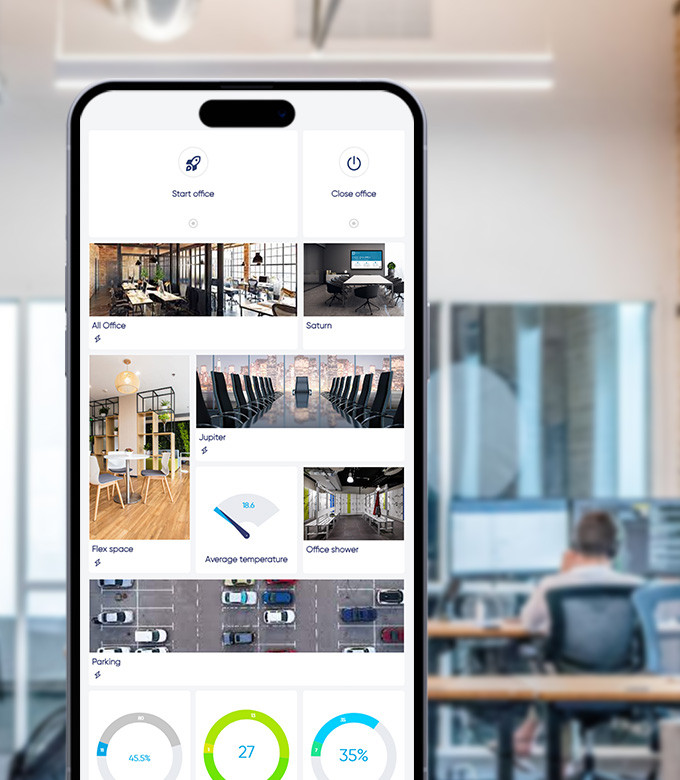 Find out about all of the benefits Trigrr™ has to offer
01

The freedom to choose

Trigrr is a universal BOS that connects to all smart devices, regardless of the make or technology used. This means that the building's owner has total freedom to buy and install any type of new equipment, without any constraints – because each item will integrate with the BOS, thanks to Trigrr. Then, when upgrades are carried out, older devices can still be retained, because Trigrr also offers extended backwards compatibility.

02

A centralised view

Trigrr centralises all of the data relating to the building and provides overall monitoring of all its technical equipment. If you have more than one building, the Trigrr platform enables you to switch from one building to the next in just 1 click. This centralised view can be shared in total security with a Property Manager.

03

Lower operating costs

A smart building equipped with a BOS makes it possible to optimise the amount of energy consumed by the equipment in it, based on the actual needs of the occupants. This precise monitoring of the building's systems and facilities helps generate lower energy bills and contributes towards reducing its ecological footprint.

04

Proactive interventions

A building equipped with the Trigrr BOS can automatically send alerts to the owner or property manager when a fault occurs with the equipment. If the problem cannot be resolved remotely, engineers can quickly access the building using the temporary nominative access feature available on smartphones. So, say goodbye to problems with keys and providing permanent access.
Tailored charges
For a building of 10,000 m², the cost of Trigrr™ starts at 0.50€/m² per year.

Trigrr™ offers owners flexible CapEx and/or OpEx packages. Additional favourable terms are available, depending on the area equipped.
Basic
Building Controls

Users, roles and logs

Third party API and Marketplace

Global control center

Automation / Scheduler

Dashboard

Advanced library - connector toolbox

Notifications
Medium
Building Controls

Users, roles and logs

Third party API and Marketplace

Global control center

Automation / Scheduler

Dashboard

Advanced library - connector toolbox

Notifications
Advanced
Building Controls

Users, roles and logs

Third party API and Marketplace

Global control center

Automation / Scheduler

Dashboard

Advanced library - connector toolbox

Notifications