Blog
3 must have scenarios to reach an outstanding ROI in a building

How to ensure that a smart building truly creates value for the owner and its tenants? How to optimize the ROI of this type of investment? Here are 3 smart scenarios to implement in a smart building to move from a "nice to have" experience to a "must have" efficiency.
Reducing the operating costs of commercial buildings and making them more manageable and flexible are the main reasons why owners and property managers are investing in smart building solutions today.
But to recoup the cost of this type of investment, it is necessary to be able to implement high-value scenarios that quickly generate energy savings and improve staff efficiency, while providing more well-being to occupants.
Here are 3 efficient and smart scenarios that mobilize all building technologies
#1
The smart ALL-OFF
At the end of the day, interior lights and TV screens are automatically turned off throughout the building, and music is stopped in the lobby and parking area. Ventilation is switched to night mode and the temperature is set to an economic mode. This "all off" scenario is played out based on the building agenda except if someone is still in the building. In this case, technology continues to run normally where the occupant is still working. Everywhere else the building goes to night mode except in the lobby to maintain a positive atmosphere.

Say goodbye to multiple tools and cockpits, and no more need to walk around the building to turn off lights and energy-consuming devices.

Main advantages:
Energy costs optimization
CO² footprint reduction
HR costs reduction
Increasing occupant satisfaction
This multi-technique scenario involves the control and synergy of all equipment : audio, lights, sensors, HVAC, audio and access control system.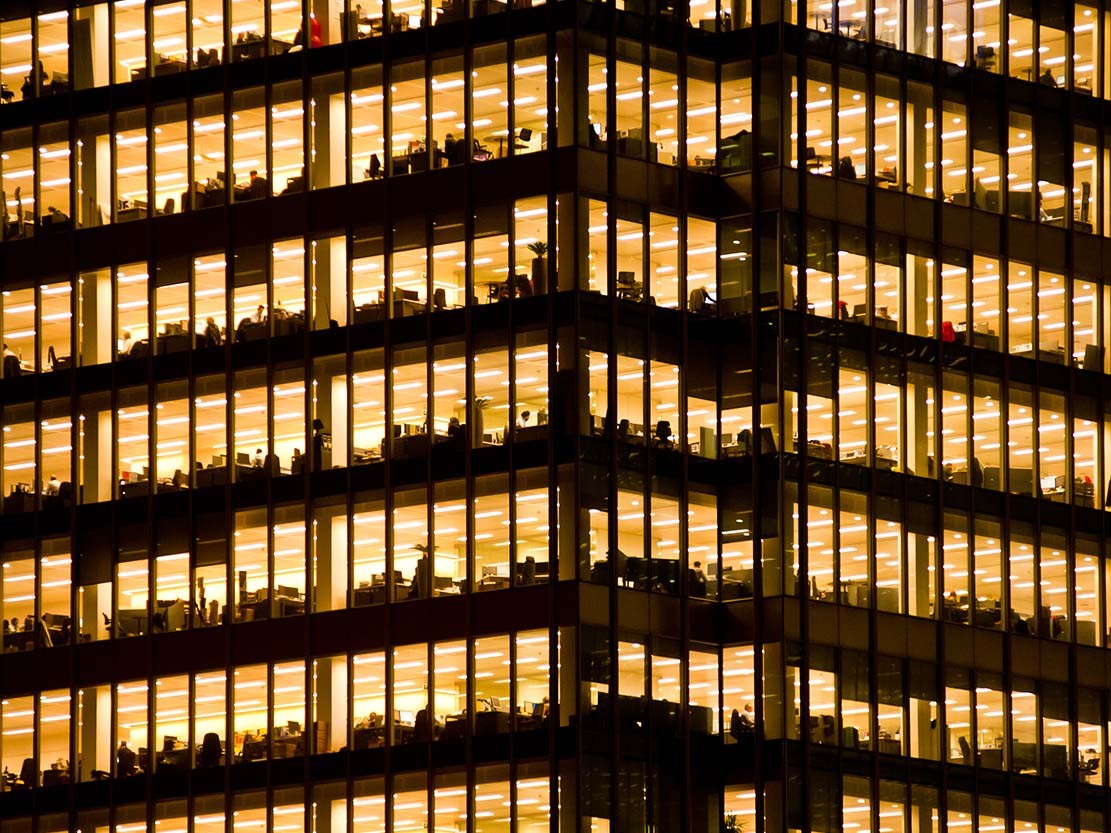 #2
The efficient meeting room
When a meeting is booked through your favorite workplace management application, the system will launch a pre-comfort scenario 15 minutes before the meeting starts, which will set the room temperature to 21 degrees, close blinds, dim lights and adjust screen/beamer brightness if sunlight is too bright.
The CO² level is constantly monitored during the meeting and users are notified (app, audio or video) or a window can be automatically opened.

When people leave the room, the All Off scenario turns off the screen, lights, and reduces the air conditioning until the next meeting.
Main advantages:
Energy costs optimization
Increasing occupant satisfaction
Applications and building technics are synchronized
This multi-technique scenario involves the control and synergy of all equipment: lights, sensors, screens, blinds, HVAC and third party app.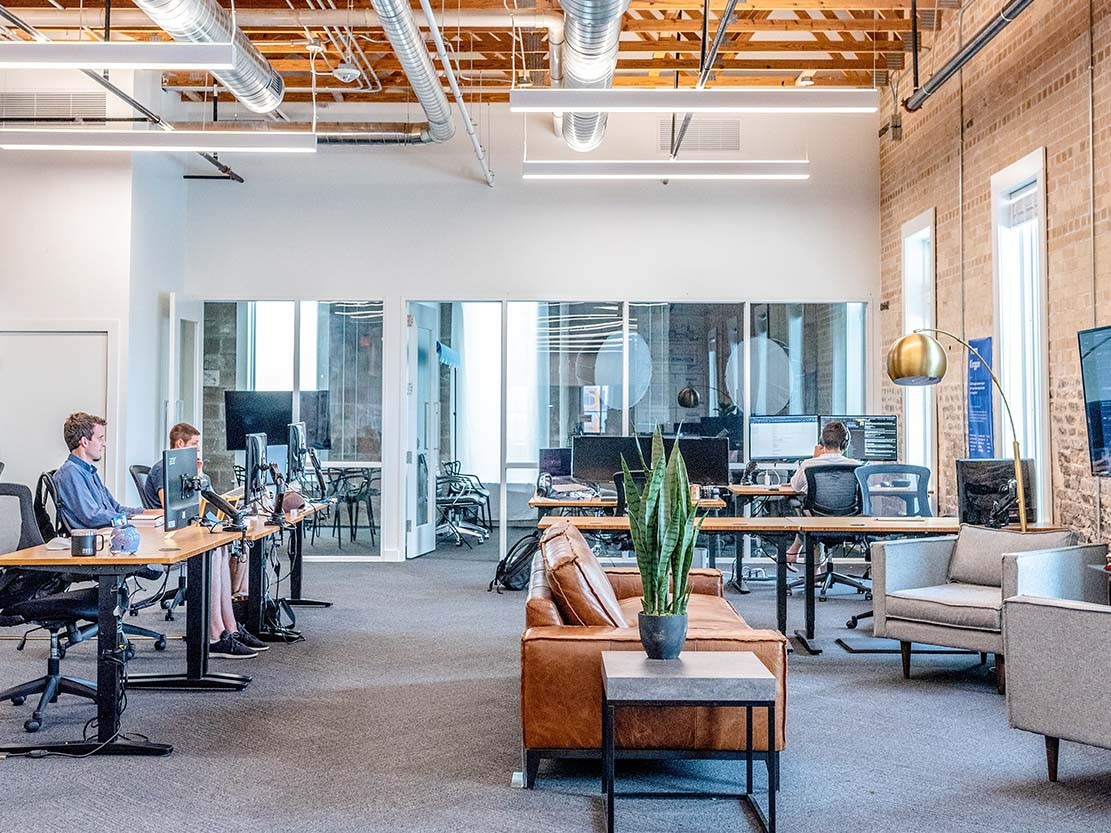 #3
The proactive and secured Facility Manager intervention
When a technical problem occurs with a building equipment (elevator, screen, door, hvac ...), a notification is automatically sent to the property manager. Thanks to this notification, he can take remote control of the equipment or decide to request a technical intervention.

In this case, he generates a temporary access for the facility managers to allow access to this specific intervention zone. Thanks to the multi-technical logs available, the technician already knows which device is involved, leading to a more precise intervention.
When the intervention is completed, the property manager is informed and the access to the building is disabled for the technician.
Main advantages:
Operational costs reduction
Increasing owner and tenant satisfaction
Security improvement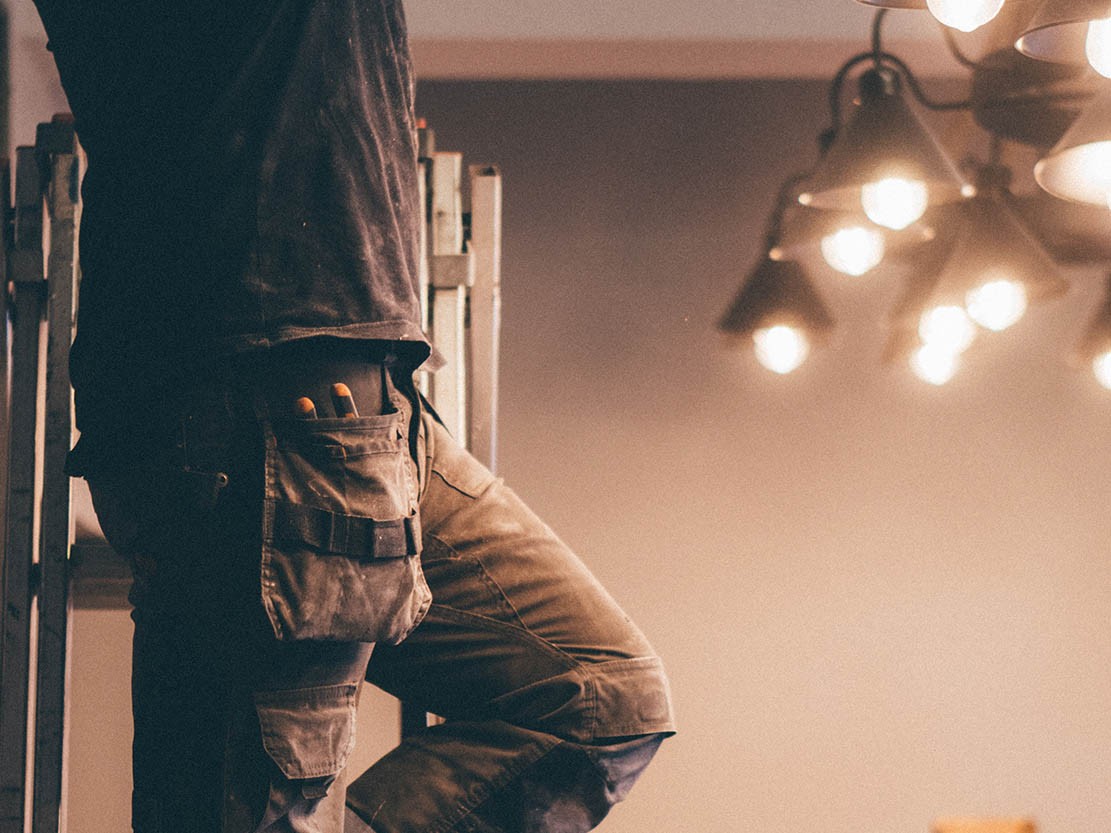 How can these 3 scenarios be set up today?
To be able to configure these smart scenarios, it is essential to be able to control all the building's techniques and to centralize all the data.
Today, this complete interoperability is only possible with a Building Operating System.
It is therefore very important to choose a BOS that will allow you to manage all the techniques in a universal way. Also make sure that the configuration of these scenarios can be easily done in the BOS without having to call on technicians. This will allow the scenarios to evolve according to your future needs and new devices you may want to add in the future.

If you are looking for such a BOS, you should definitely discover Trigrr and ask for a demo session.

Flexibility, efficiency and sustainability of the investment are the key words to choose a Building Operating System that can generate an ROI that meets the expectations of owners, tenants and property managers.