Trigrr's team is happy to announce a new release of its BOS
Trigrr continues its evolution, since a few days Trigrr has a new branding: more dynamic, more readable and more in phase with the current positioning. This new brand universe applies to all Trigrr communication, but also to the interface of the Building Operating System.
For this new release, the design of the BOS has been refreshed. In addition to the new logo and color changes, the interface features new tiles alternative views for more intuitive navigation through spaces and sequences.
This tile view is also available to manage roles and users and see at a glance "who can do what" in your building. A nice improvement to make your governance easier.
Improvement and optimizations
With Trigrr 4.1, you can decide to host the control center in the cloud for even more flexibility and remote control.
You can now enjoy a single entry point for the configuration interface and the global control center.
On your Trigrr homepage, all your real estate properties are accessible at the same place within a click, you just have to choose your view : configuration mode or control center mode
This new release also features several optimization in the TOOLS functionality.
The Modbus protocol has also been fixed.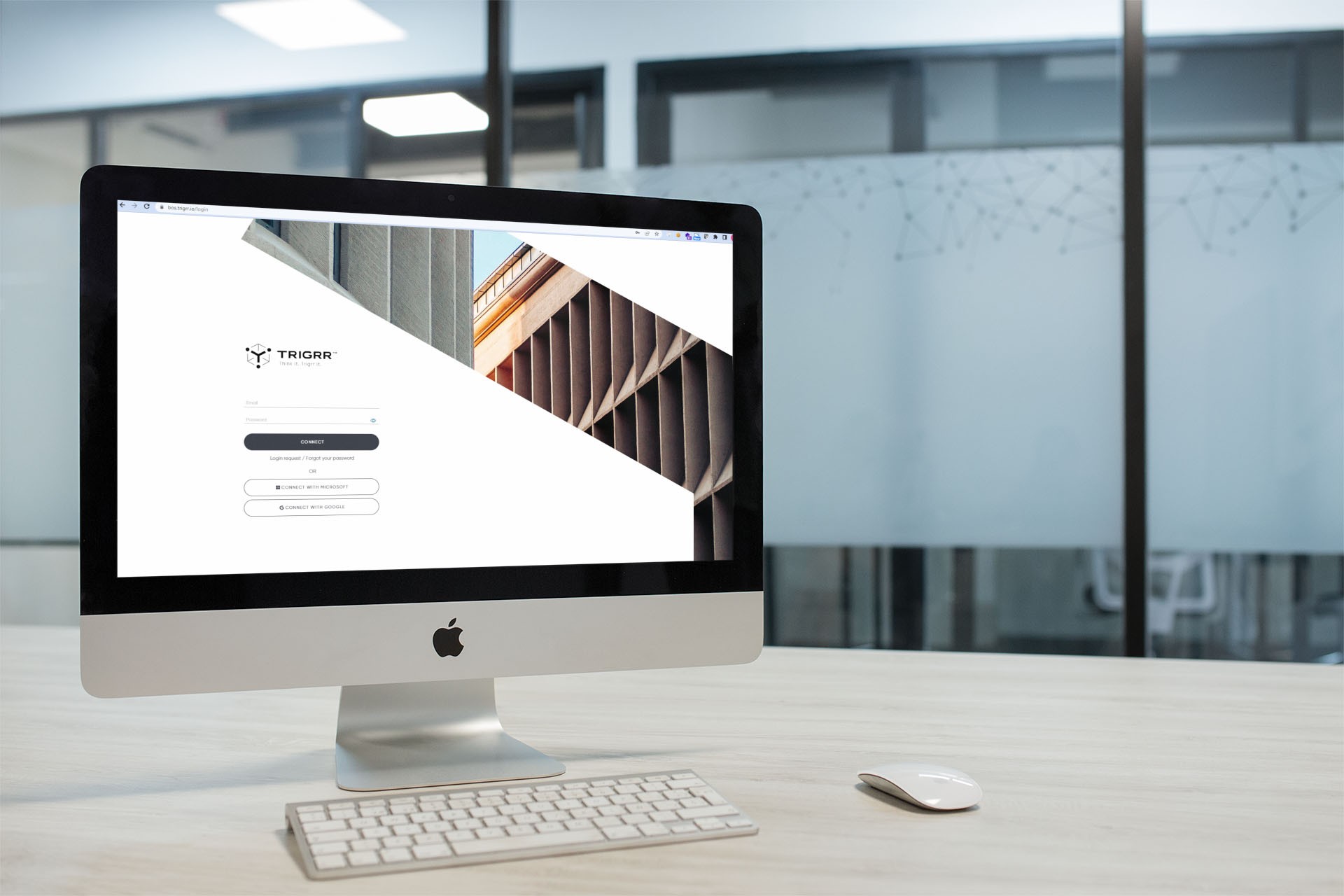 Upcoming functionalities
Navigate through your spaces using a 2D map view for even more intuitive configuration, monitoring and control.
For a better navigation that adapts to the needs of the user, the user interface of Trigrr will be simplified soon.
And much more to follow...

Any technical questions of requests? Please feel free to contact our dev team