News
Accredited Solution by WiredScore

64.5 SmartScore credits
We are thrilled to announce that our Building Operating System is now a WiredScore's Accredited Solution. Trigrr achieves an amazing result of 64.5 credits against the SmartScore scorecard.
WiredScore's seal of approval is a strong endorsement for Trigrr. Real estate owners that trust our BOS can be confident that they are using a world-class solution capable of delivering an outstanding ROI.

Did you know that when you trust an accredited solution by WiredScore, you automatically obtain the number of credits assigned to the solution?

With Trigrr, your building can already receive up to 64.5 credits and easily be awarded with the highest SmartScore certification levels.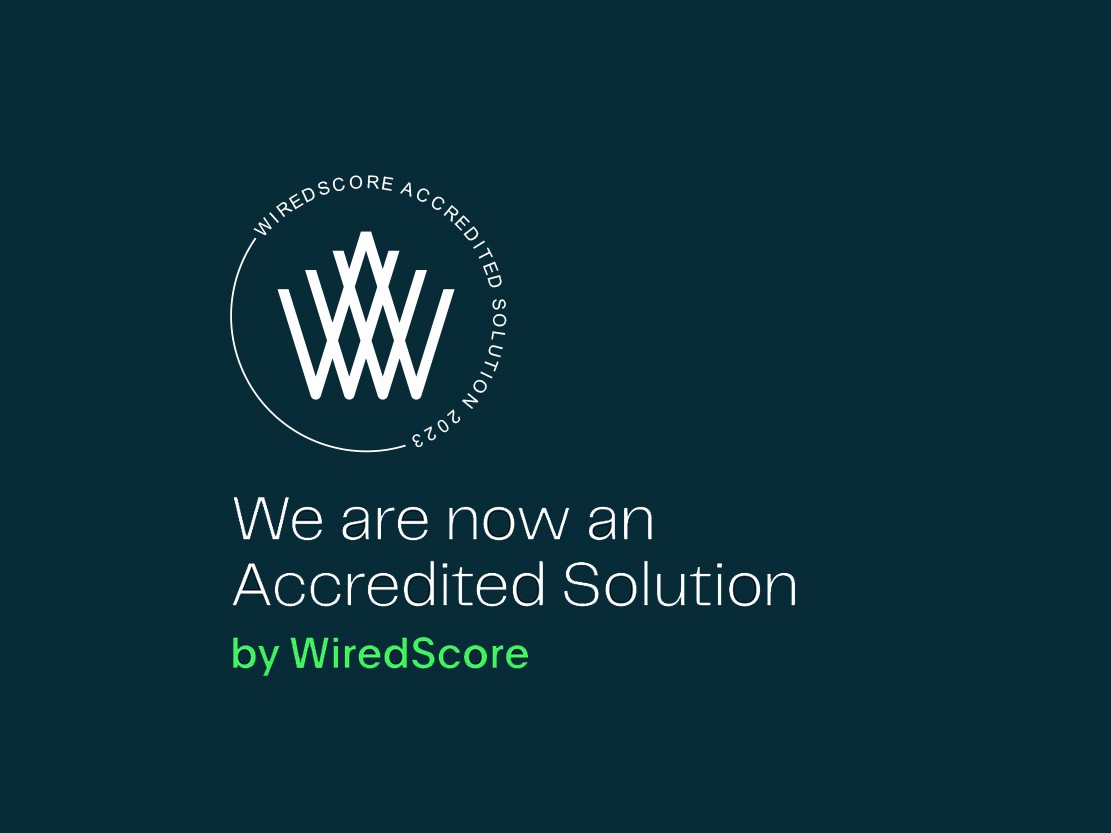 Trigrr reachs Exceptional level in 5 criteria
The SmartScore scorecard is composed of 32 User Functionalities (UF) across 6 sections.
Trigrr demonstrates high level of performance in almost all User Functionalities across the scorecard. Functionalities that perform "Exceptional" are Energy Optimization, Building Access, Air Quality, Tenant Comfort Control, and Water Reporting. "These features are key to delivering a smart building and Trigrr scores impressively across the board"

Trigrr also scores "Excellent" in more than 10 criteria.
Please contact us if you are interested in accessing the full WiredScore report on Trigrr.
What is SmartScore?
SmartScore is the global smart building certification thatevaluates, improves, benchmarks and promotes cuttingedge smart technology in the built world.
The global standard for smart buildings, SmartScore certification helps landlords and developers build cuttingedge smart buildings that deliver exceptional user experiences, drive cost efficiency, meet high standards of sustainability, and are fully future-proof.

If the building meets strict criteria for reliable, secure, and future-ready in-building technology, they are awarded one of the four SmartScore certification levels to reflect their excellence.